While there is a rise in serving unique non-cake desserts at weddings, the traditional wedding cake is still a reception staple, even if couples choose to only have a small cake for themselves. We have seen trends move away from the 8-tier cake that could serve all wedding guests to the 3-tier or smaller version—the perfect size for newlyweds to cut into at their reception and still have a layer to save for their first anniversary. Here are three trends we love that you can consider in your big day preparations!
The modern-take on the traditional, elegant white cake incorporates greenery and florals, allowing couples to showcase their theme or color while adding the organic, lively touch that only greenery can bring. (Cake at left by Favorite Cakes, photographed by Robert Radifera Photography; Cake photo at right by Rachel May Photography.)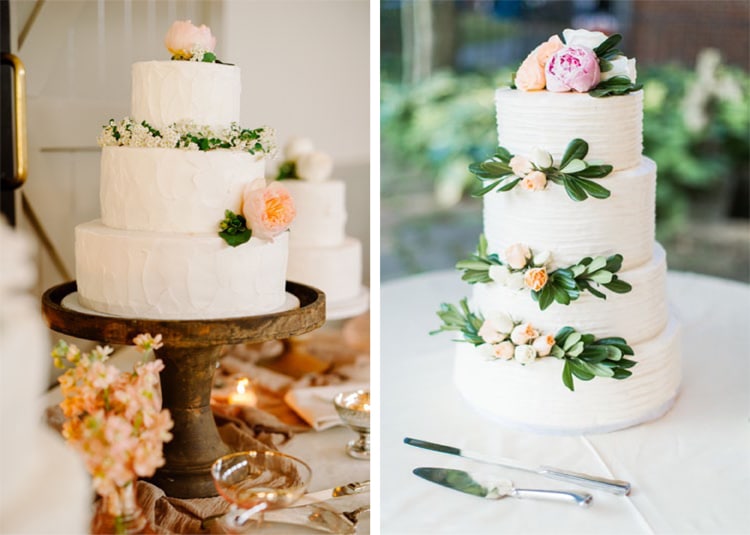 The use of gold has been popular as well. Perfect for the elegant wedding, gold can add dimension and a chic touch to your wedding cake. Whether you choose to contrast the white of your cake, like the one below at left by Paradox Pastry, or make your cake entirely gold, such as the one on the right by Maliha Creations, it is sure to catch the eye of your guests. (Photos by Rachel May Photography.)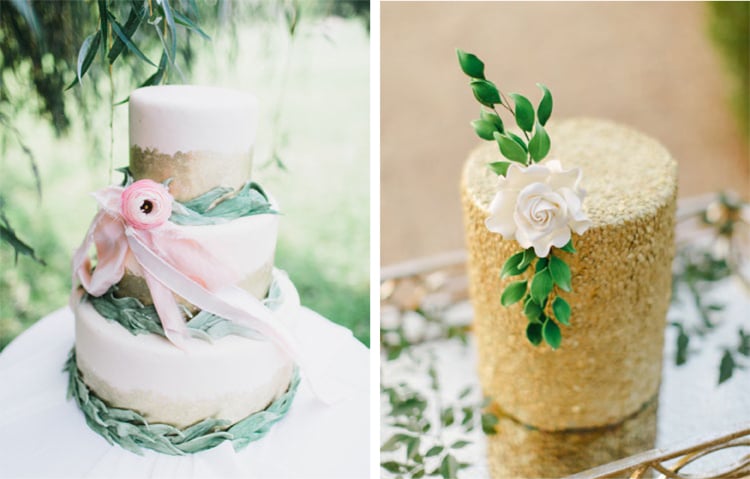 Expected to be a huge trend this year, the naked or translucent style, not fully iced, allows the cake to pop beneath the frosting. This adds more color than the traditional cake and allows guests to see what flavor may be underneath the frosting. (Cake at left by Paradox Pastry, photographed by Rachel May Photography; Cake at right by Favorite Cakes, photographed by David Abel Photography.)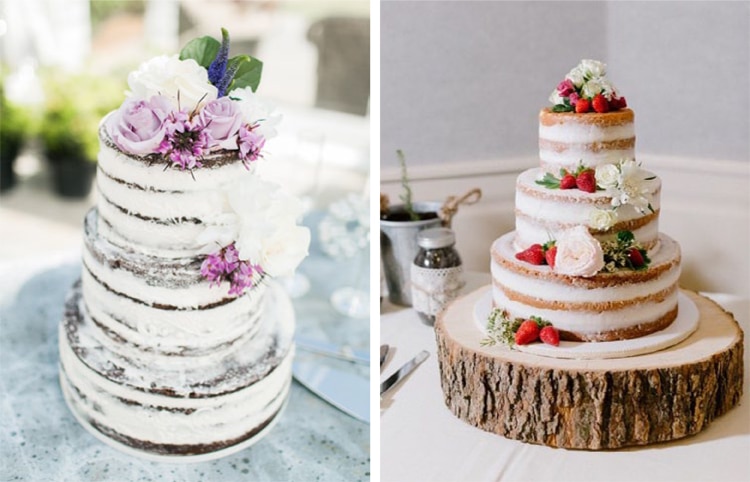 Whether you prefer your cake to be more traditional, like the white cakes, or want something that stands out at your wedding, like the chic gold cakes, there are so many talented bakeries in Charlottesville that you are sure to find your dream dessert.
Lead cake image by Sweethaus, photographed by Jen Fariello Photography.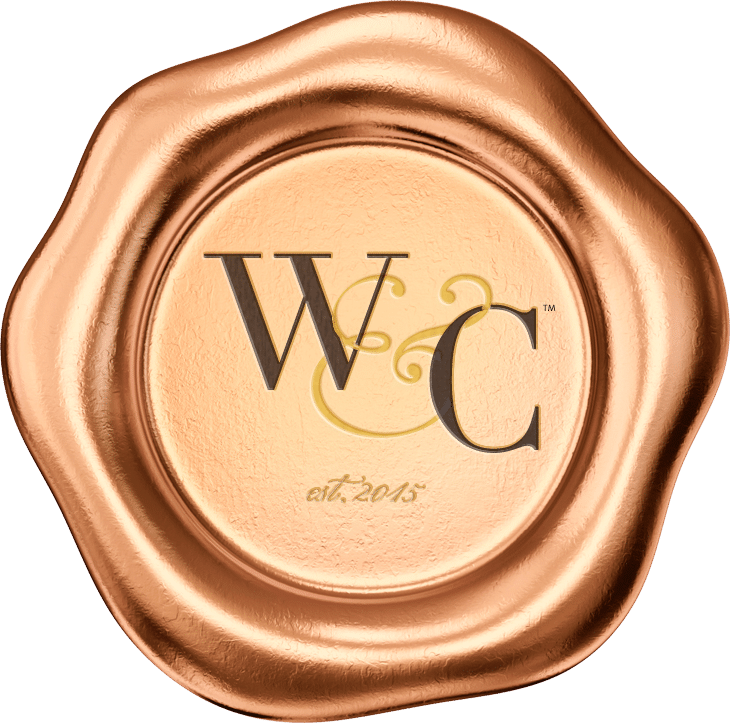 Virginia Wine & Country celebrates elevated living in Virginia Wine Country. Virginia Wine & Country Life is a semi-annual luxury print magazine with a full digital presence. The Virginia Wine & Country Gold Book is an annual guide to the top award-winning wines, wineries and experiences in Virginia Wine Country. The annual Virginia Wine & Country Wedding Planner is an art book of elegant Virginia weddings. The brand includes the Virginia Wine & Country Shop in Ivy, Va. It is a beautiful lifestyle boutique that brings the pages of the magazines to life. Virginia Wine & Country tells the stories of Virginia wineries, the farm-to-table movement, luxury travel, entertaining, art and the elegant country lifestyle. Ivy Life & Style Media also provides branding, web design and PR services for the wine industry.